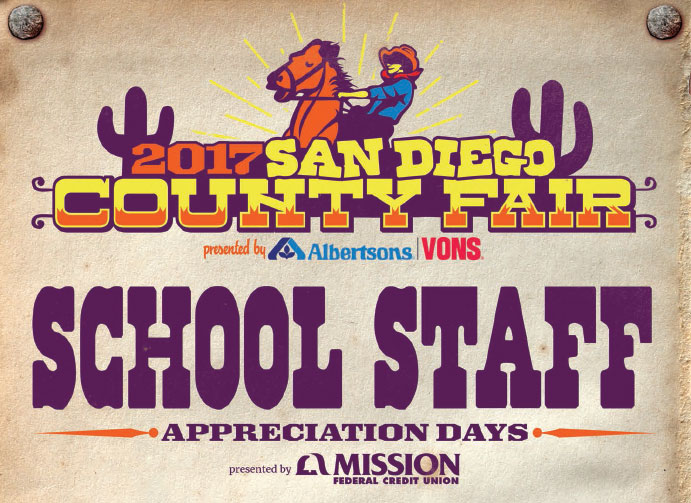 Head to any San Diego County Mission Federal Credit Union branch (starting June 1), present your school employment ID, teaching credentials or pay stub, and receive four $5.00 admission vouchers to the Fair. These vouchers enable you to buy admission tickets on School Staff Appreciation Days, valid for any age, for $5.00.
School Staff Appreciation Days
Friday's, June 16, 23 & 30

Vouchers will be available starting June 1 at Mission Federal Credit Union, while supplies last. The vouchers are not available at the Fairgrounds.
click here for more details