Protesters rally for tax plan
to avoid school cuts
Educators, school supporters stage waterfront rally in advance of new budget proposal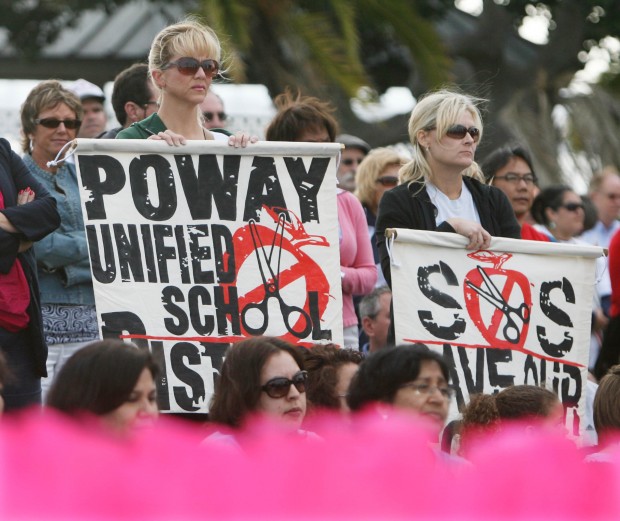 Stephanie Martin, PFT Elem. VP & Kelly Logan, PFT Director

By Maureen Magee and Nathan Max
Friday, May 13, 2011 at 7:58 p.m.

Thousands of teachers and school advocates from around San Diego County rallied at the Embarcadero on Friday
to support public education — and the proposed tax extensions that could protect schools from potentially
devastating cuts. With many dressed in colorful union T-shirts and carrying banners, demonstrators planted
4,108 pink flags on the bayfront to represent each teacher layoff notice issued in San Diego, Riverside,
Orange, Imperial and San Bernardino counties. The protest was among several that unfolded on
Friday throughout California and at the state Capitol wrapping up the weeklong "State of Emergency" campaign
to urge legislators to protect schools from baring the brunt of the state's fiscal crisis. Read more...
___________________________________________________________________________________________