2022-2023 Tentative Agreement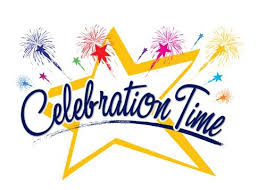 Tentative Agreement MOU

---
May 27, 2022

Dear PFT Members,

The PUSD/PFT Interest Based Problem Solving Team (IBPS) has reached a Tentative Agreement (TA) on a 5% ongoing salary increase for PFT unit members, effective July 1, 2022! Details have been shared with Site PFT Representatives during an emergency PFT Site Representative Council Meeting that took place today at 4:00 p.m. Your elected Site Representatives have unanimously ratified the agreement. The agreement is attached to this email for your review.

PFT Members will vote electronically on the Tentative Agreement on Tuesday, June 7 & Wednesday, June 8, 2022. If the TA is ratified by Members, it will go before the PUSD School Board for a vote on June 16. If you have questions about electronic voting or your email address, please direct them to our Office Manager, Becky Kealy, at bkealy@powayteachers.org.

Have a wonderful three-day weekend!!

In Unity,
Kelly

---
June 9, 2022

Dear PFT Members,

PFT Members voted electronically on Tuesday, June 7 & Wednesday, June 8, 2022, and have ratified the Tentative Agreement (TA) for a 5% ongoing salary increase for the 2022-23 school year! 1061 PFT Members voted YES on the Agreement and 5 PFT Members voted NO.

The TA will now go before the PUSD School Board for a vote on June 16. If ratified by the School Board, the 5% increase will be reflected on your first pay warrant for the 2022-23 school year. The agreement is attached to this email.

In Unity,
Kelly
---
June 9, 2022

Dear PFT Members,

The end of the school year is upon us, and summer break is within reach! I hope you get some well-deserved time to rest and relax, and that you can spend quality time with family and friends. Here is the latest news you can use from PFT.

In Unity,
Kelly

A Few of the Things We Collectively Accomplished This Year
· 4% salary increase for 2021-22 & an additional 5% increase for 2022-23 (Member ratification votes for the 5% increase will be certified today and the increase will be up for School Board ratification on 6/16. When passed, it will be reflected on your first pay warrant next school year).


· No increases in out-of-pocket Health and Welfare premium costs for the basic medical package for teachers and families for the 2022 insurance year. This means, despite rising insurance costs and higher district contributions year after year, PFT Members have had no cost increases for the basic plan cost for 15 years running!

· $1,000 one-time COVID-19 Appreciation Bonus

· New Preschool Teacher salary schedule

o Addition of service credit steps 23, 24, and 25 to recognize longevity with PUSD. This aligns with the number of steps on all other PFT salary schedules.

· New School Resource Nurse salary schedule


o Allows initial placement credit on the schedule for clinical nursing experience, in addition to school nursing experience (up to a combined total of 9 years, which is the same as the number of years counted for all other PFT unit members). This applies to current and future nurses.


o Increased the work year on the salary schedule to provide STRS credit for work that was being paid each year on a timesheet before and after the school year.

· Supplemental Paid Sick Leave (SPSL) MOU between PUSD & PFT

o Continued to provide COVID-19 related leave time from October 1, 2021, until the passage of a new COVID leave law on February 19, 2022. (The new law was applied retroactively to January 1).


· Transfer


o Priority transfer placement for all permanent and probationary teachers being involuntarily transferred due to lack of enrollment at their school sites.

o One-time specialized transfer rights for permanent and probationary Poway Home Education Program (PHEP) and New Directions (ND) teachers since their program numbers exploded during the pandemic and have now significantly decreased.


- Right of return to former school site
- Seniority based transfer

· Secured back pay and backdated contracts for qualifying new teachers who did not sign teaching contracts due to COVID-19 related onboarding delays, such as delayed availability of physical appointments.

· Represented teacher voice in facilitating site level consensus conversations around time banking and late start schedules.

· Promoted teacher voice by supporting the establishment of a Unit Building Committee (UBC) at numerous sites. This structure fosters open communication and proactive problem solving with colleagues and the site principal.

· Catastrophic Leave

o Created a pilot process to ensure members who choose to donate and join the Bank have access to up to 50 days of fully paid leave.

o Held a successful drive, with 715 days (5007 hours) donated to the Bank. These days will help members experiencing a catastrophic illness or injury (for self or family member) when all other leave options are exhausted.

- Payroll completed processing member donations from this year's drive in June, so your leave balance in Digital schools should now reflect the deduction of the hours you donated.

· Formed joint PUSD/PFT committees with the district to get teacher voice at the table on district initiatives.


o Special Education Preschool Work Group

o Middle School Redesign Committee

o Universal Transitional Kindergarten (UTK) Committee

· Working to expand the continuum of support to retain quality teachers in PUSD.

o Qualifying new teachers and special education interns are currently supported via coaching through the Poway Professional Assistance Program (PPAP) & the Intern Program.

- PFT is working toward establishing a system-wide student teacher program, to leverage the expertise of PUSD teachers and to add quality teachers to our candidate pool.

And much more. But the important thing is, together as educators and Members, we survived another year in a pandemic!


HAPPY SUMMER!!


Kelly Logan
PFT President
13475 Danielson Street, Suite 190
Poway, CA 92064
(858) 674-2800